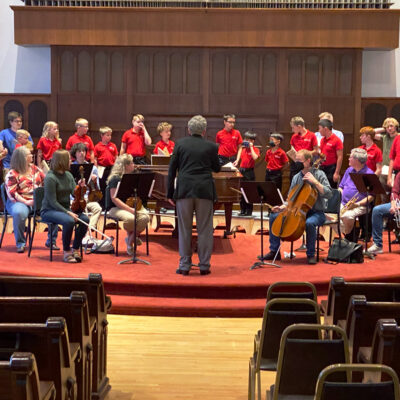 A Staple In La Crosse, Wisconsin For Over 49 years!
The La Crosse Boychoir has been a music education staple in the La Crosse community for over 49 years! The Cappella Performing Arts Center is proud to offer our facilities at no charge to the LBC as their primary rehearsal and performance space.
Help Us Support The La Crosse Boychoir
Please consider joining us on our mission by making a donation. 
Through inspirational music & performance, We develop exceptional character & musical ability in boys of many backgrounds.
About The La Crosse Boychoir
The curriculum of the La Crosse Boychoir includes professional-level conducting and instruction, sight-singing, individual voice training, music theory, and musicianship.
The choir's repertoire ranges from sacred music, classical works, spirituals, and folk songs to modern-day popular, though there is significant emphasis on the former. The beauty and timbre of boys' voices are unique between the ages of 7 and 14, which results in the beautiful boychoir sound.
Since its founding, a component of the La Crosse Boychoir's curriculum has included local, regional, national, and international concert tours and other character-building experiences.