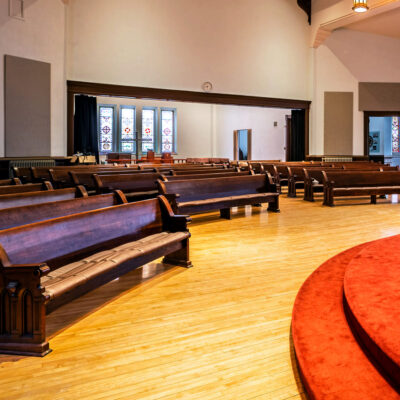 Two Comfortable Seating Areas Available
Cappella Performing Arts Center currently seats a maximum of 430 people. Our seats are church pews, however they're the most comfortable church pews you'll ever sit on!
The Sanctuary & Chapel
Our two different General Admission sections are the Sanctuary, which seats up to 280, and the Chapel, which currently seats up to 150.
The Chapel Lounge
We are in the process of updating the Chapel seating to more of a lounge concept. When this update is launched, we will be able to seat 350 people total. We'll have our lounge concept up and running in September 2022.