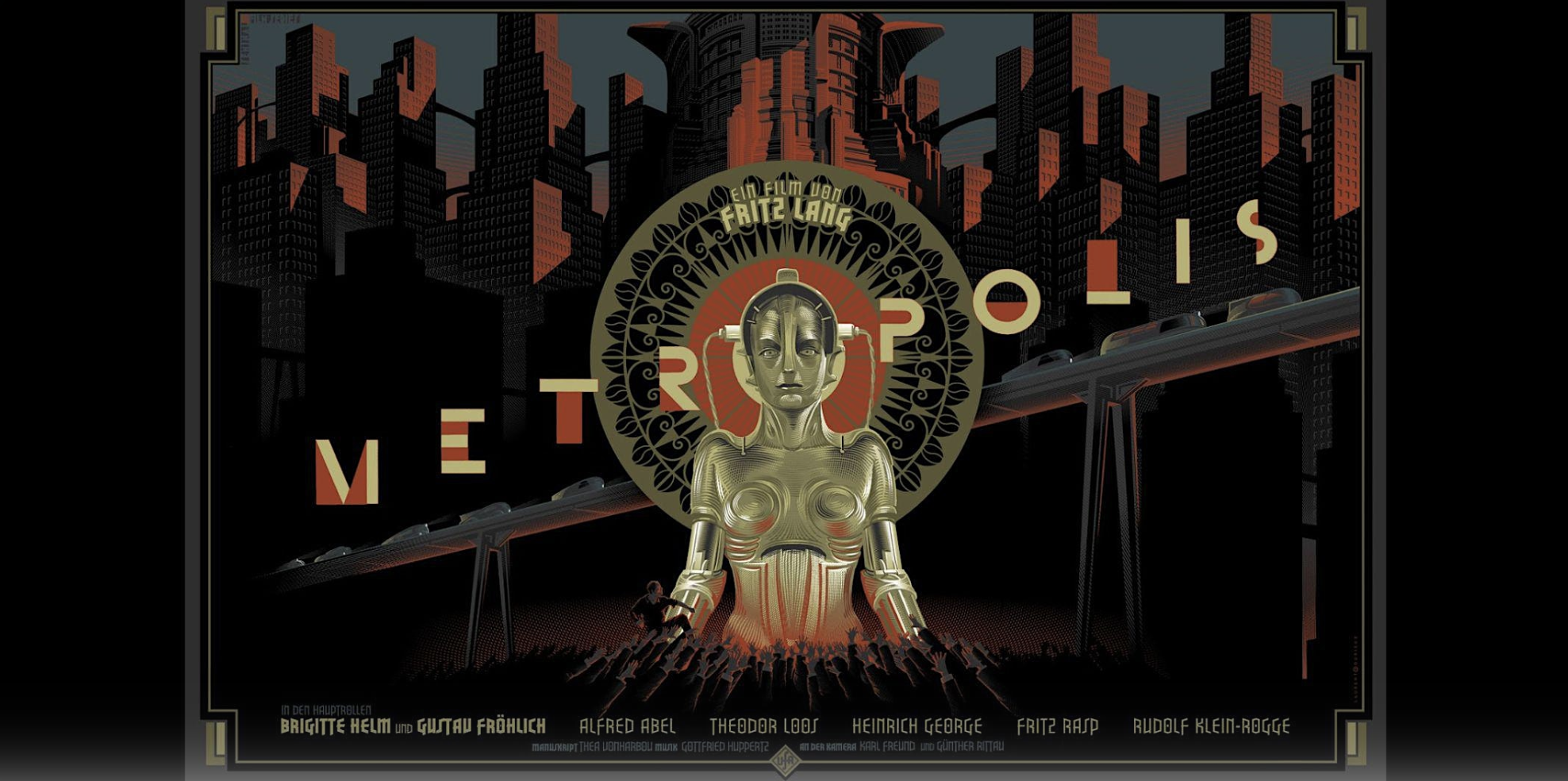 Silent Film: Metropolis
Cappella Performing Arts Center
Cappella Performing Arts Center
With Organist Peter Krasinski
Step into a mesmerizing blend of visual and auditory artistry as we present a captivating evening featuring the silent film masterpiece, "Metropolis," accompanied by the remarkable live organ performance of Peter Krasinski. Witness the iconic film's dramatic narrative come to life on the screen, enhanced by the evocative melodies and expert improvisations resonating from the Möller Organ. Join us for a truly immersive and unforgettable experience that transcends time, bringing together the magic of silent cinema and the enchantment of live music.
"Metropolis" (1927), directed by Fritz Lang, is a pioneering science fiction film set in a dystopian future. The city is divided into two classes: the wealthy elite who reside in luxurious skyscrapers above ground, and the oppressed workers who toil in dismal conditions underground to power the city. The story follows Freder, the privileged son of the city's ruler, who becomes infatuated with Maria, a charismatic worker advocating for unity. When Freder discovers the harsh reality of the workers' lives, he seeks to bridge the gap between the classes. His father, however, unveils a sinister plan to replace workers with machines. The film explores themes of industrialization, class struggle, and the consequences of unchecked power, all within a visually stunning and groundbreaking cinematic experience.
General Admission and Cabaret Seating (blue lounge furniture with a complimentary glass of Champagne) available.
Stick around as UWL Jazz students light up the Afterglow on Monday, Oct 30, and get ready to groove with the Greg Belfany Quartet on Halloween night! Don't miss these captivating performances that promise to keep the rhythm alive long after the film finishes.
Performers
---
PETER EDWIN KRASINSKI is broadly recognized as a motivating consultant for the pipe organ community, and as a conductor, organist and music educator, whose imaginative and energetic performances elevate and inform audiences. Along with regular concert appearances he specializes in live improvised silent film accompaniment, worldwide. He has premiered the art in major venues in North America, Europe and Asia. He is the recipient of a number of prizes including the First Prize in Improvisation from the American Guild of Organists National Competition.
House Organist of the Providence Performing Arts Center, Mr. Krasinski was past Dean of the Boston Chapter AGO. He is Organist at First Church of Christ, Scientist in Providence RI, accompanist at Beth El Temple Center in Belmont, MA and recently presented Master Classes at the Sibelius Academy, Helsinki, Finland. He holds both a Bachelor of Music Degree in Music Education and Organ Performance, and the Master of Sacred Music Degree from Boston University.