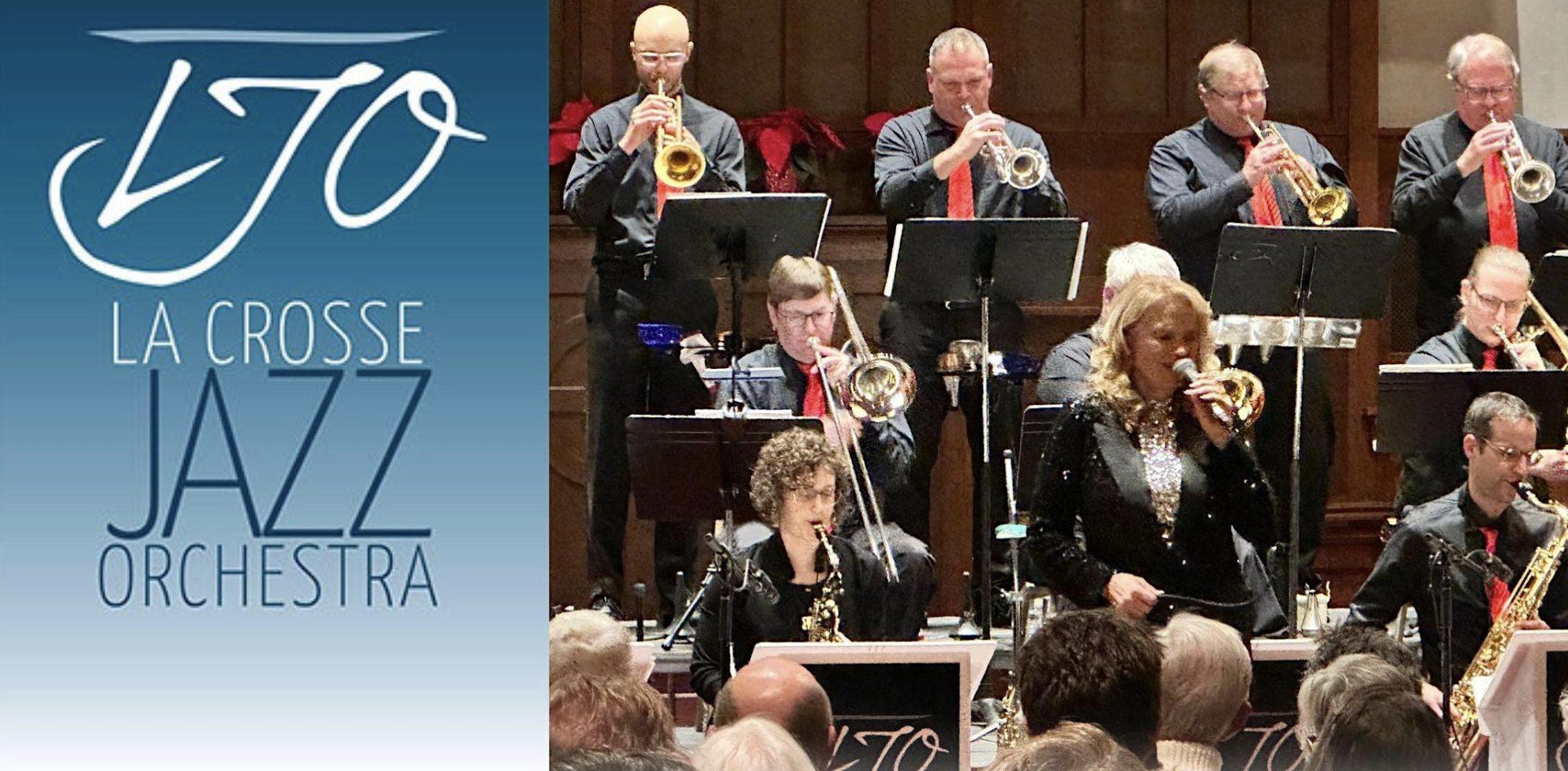 La Crosse Jazz Orchestra with Janet Planet
Cappella Performing Arts Center
Experience an unforgettable evening of soul-stirring melodies and vibrant rhythms at the Cappella Performing Arts Center this October, as the La Crosse Jazz Orchestra proudly presents a captivating concert featuring the exceptionally talented Janet Planet.
Set against the backdrop of the intimate and acoustically rich Cappella venue, this musical extravaganza promises to transport the audience on a journey through the realms of jazz and beyond. Led by the dynamic La Crosse Jazz Orchestra, renowned for their precision and artistry, the concert will showcase an eclectic blend of jazz arrangements, brought to life by the orchestra's impeccable musicianship.
Adding a touch of magic to the evening is the unparalleled Janet Planet, a vocalist known for her unmatched vocal range, rich tonal textures, and emotive delivery. Her collaboration with the orchestra promises to be a harmonious marriage of talents, weaving a tapestry of enchanting melodies and improvisational brilliance.
This concert at the Cappella Performing Arts Center is a must-attend event for music enthusiasts, promising an evening of sonic delights that will leave you mesmerized and inspired. Don't miss the chance to witness the La Crosse Jazz Orchestra and Janet Planet unite their extraordinary talents in a performance that promises to be a true musical masterpiece.
General Admission and Cabaret Seating (blue lounge furniture with a complimentary glass of Champagne) available.
Extend your evening of musical enchantment at the Afterglow, where the magic continues with the mesmerizing melodies of jazz pianist Luke Thering!
Performers
Leader and Saxophone
About the band
The La Crosse Jazz Orchestra is western Wisconsin's premier big band. Directed by Greg Balfany, the group is best known through its Jazz in the Park concert series.
Now in its 46th season, the LJO's Jazz in the Park series provides free big band concerts throughout the summer in Riverside Park. In addition, the band has performed for arts series in several communities in Wisconsin and Minnesota as well as numerous conventions. The LJO has also appeared at area festivals such as Moon Tunes and the Caledonia Street Block Party.
The LJO mission: to promote, preserve and forward the creation of jazz music through free live performances available to all in our region. LJO operates under fiscal sponsorship from La Crosse Community Foundation.