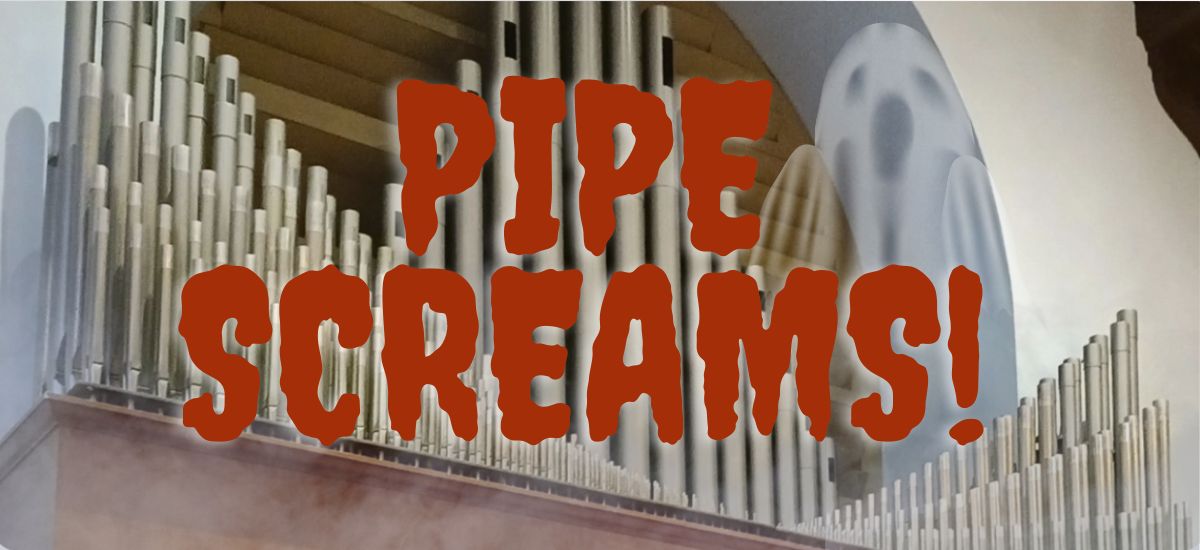 Pipe Screams- FREE Organ Recital
Cappella Performing Arts Center
Join us for a spine-tingling afternoon of musical enchantment at the Pipe Screams Organ Recital! This community and family event promises a hauntingly delightful experience, featuring eerie and spooky organ compositions that will send shivers down your spine.
Explore the mesmerizing diversity of the organ as our skilled musicians demonstrate its vast range and capabilities, unlocking the secrets of this magnificent instrument. You'll be transported to a world of chilling melodies and ghostly harmonies as we celebrate the Halloween season with a twist of musical macabre.
But that's not all! Get into the spirit of the occasion by joining in our pumpkin carol sing-along, where you can raise your voice to haunting tunes that will surely put you in a spooky mood.
As part of our commitment to the community, we invite you to make a free-will donation to support two worthy causes: the Riverland Chapter of the American Guild of Organists Student Scholarship Fund, dedicated to promoting the art of organ playing, and the Möller Organ Fund at Cappella Performing Arts Center, which ensures the preservation and continued enchantment of this magnificent instrument.
Don't miss this enchanting evening of musical magic, ghostly melodies, and community spirit at the Pipe Screams Organ Recital. Bring your family and friends, and let's create lasting memories together in the spirit of the season!
Performers
Trevor DuPey
William Pugh
Emily Riley
David Richardson
Scott Turkington
Dean Whiteway
Special Guest Mike James on Steel Guitar
The mission of the American Guild of Organists is to foster a thriving community of musicians who share their knowledge and inspire passion for the organ.
The American Guild of Organists (AGO) is the national professional association serving the organ and choral music fields. The Guild serves approximately 275 chapters and 12,000 members throughout the United States and abroad.
Founded in 1896 as both an educational and service organization, the Guild seeks to set and maintain high musical standards and to promote understanding and appreciation of all aspects of organ and choral music.
Under the leadership of the National Council, a network of volunteer committees and officials at the regional, district, and local levels directs the activities of the Guild. The AGO National Headquarters is in New York City where a full time staff supports and coordinates publication, administration, and development activities of the organization. For purposes of administration and representation, the Guild is divided into seven geographical regions, and each chapter is assigned to one of them.
The American Guild of Organists and the Associated Pipe Organ Builders of America (APOBA) share a mutually beneficial association, a collaboration that has existed since 1975. For several decades this relationship has been strengthened by financial contributions from APOBA and its members in support of the AGO and its Pipe Organ Encounters (POE) program. The AGO has responded with generous provisions for bringing news from APOBA and its members to the organ public.