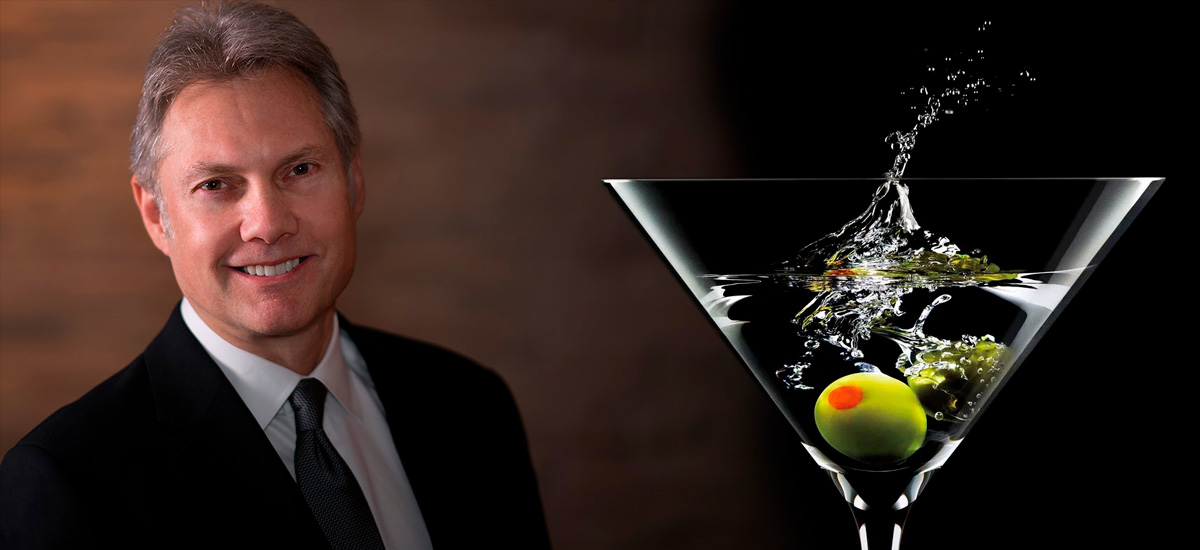 MARTINIS & SINATRA: Featuring Dan Ferris and the Chicago Jazz Quartet
Cappella Performing Arts Center
Sinatra. The name is synonymous with the Great American Songbook, but it evokes so much more. As a 20th century icon, for tens of millions of people Sinatra represents the good life. Martinis & Sinatra captures the esprit de corps of that bygone era and re-presents it for today's audience; for people who work hard and play hard, and who appreciate and enjoy great food, live entertainment, and cocktail hours.
What is Martinis & Sinatra? To best explain what it is, it is perhaps best to start with what it is not: Martinis & Sinatra is not a Sinatra act or 'schtick' (can you think of anything less Sinatra-cool than an impersonator wearing a hat and trench coat on stage?). Led by vocalist Dan Ferris, and backed by some of the best musicians in Chicago, Martinis & Sinatra performs the music of Sinatra-era composers—the artists that provided the musical soundtrack for midcentury America: Cole Porter, the Gershwins, Sammy Cahn, Rogers & Hart, Michel Legrand, Antonio Carlos Jobim and many more.
The music performed by Martinis & Sinatra provides an upscale and exciting atmosphere for clubs, corporate receptions, trade shows, weddings, events, and cocktail and holiday parties. Martinis & Sinatra will have you and your guests listening, mingling, dancing, drinking, networking, and just plain having fun!
Performers
Singer Dan Ferris has found a way to broaden the boundaries of vocal jazz by tapping into multiple music styles to deliver a fresh approach to jazz and Songbook standards.
Ferris is co-founder and editor of Chicago Jazz Magazine, and draws upon his knowledge of jazz (and other music genres), as well as history, pop culture and the arts to create unique arrangements and renditions. A first-rate interpreter of a lyric, Ferris employs a four-octave range and sustain that creates phrasing options possessed by few singers. Whether rendering a ballad or tearing off an R&B tune, the result is a music product that is accessible and transgenerational.
His current CD, Now Playing, features music from movies and television shows presented with a jazz sensibility. True to his trademark, Ferris rearranges songs—rips them apart and reassembles them, adding and rewriting lyrics, building lyrical and musical themes, and borrowing elements from rock, R&B and even classical styles.
Dan Ferris has performed at most of Chicago's jazz clubs and at top venues, including the Chicago, St. Charles and Deer Park Jazz Festivals, Pritzker Pavilion, Taste of Chicago, Festa Italiana, and several major hotels, including a two-year stint at the Peninsula, the number-one hotel in North America.