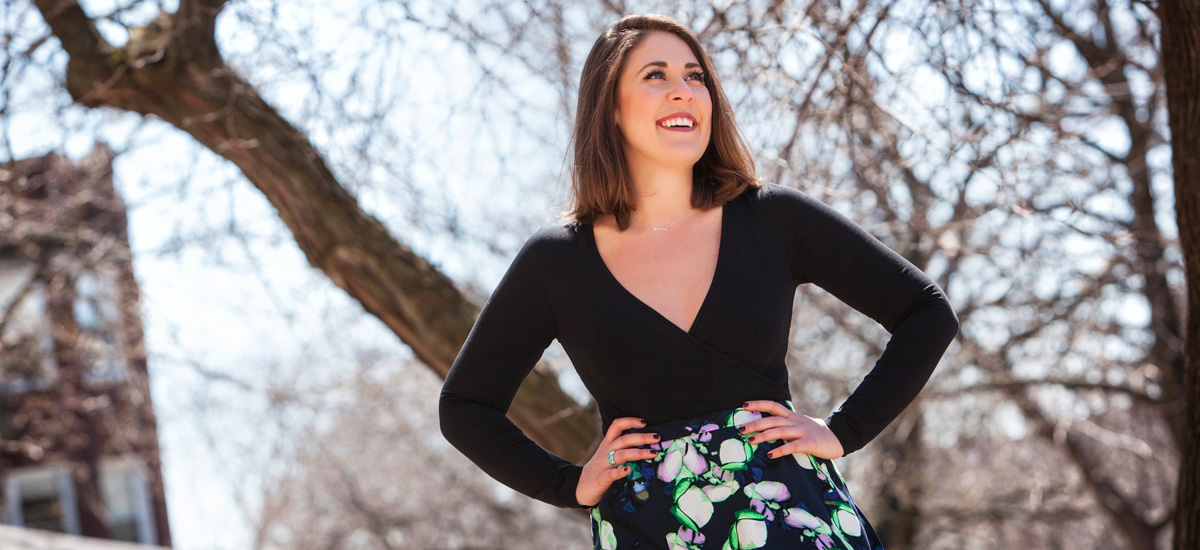 Katherine Weber, Soprano and Anna Betka, Pianist – RECITAL
Cappella Performing Arts Center
[Katherine Weber is a] confident singing actress with a magnetic stage presence and abundant potential. — Opera News
About This Event
CRUMB (1929—2022)
Three Early Songs
BRITTEN (1913—1976)
On This Island, Op. 11
KAPRÁLOVÁ (1915—1940)
Sbohem a šáteček, Op. 14
STRAUSS (1864—1949)
Zueignung, Op. 10, No. 1
Nichts, Op. 10, No. 2
Morgen, Op. 27, No. 4
Cäcillie, Op. 27, No. 2
About Katherine+Anna
Katherine+Anna was founded in 2021 by soprano Katherine Weber and pianist Anna Betka. They connected over their mutual interest in performing works by woman composers paired with pieces on the fringe of standard repertoire. Together soprano Katherine Weber and pianist Anna Betka created a diverse program of music encompassing the beauty found within the ebb and flow in all passages of time.
Performers
About Netherlands-Based Soprano Katherine Weber
Lauded for her "dramatic conviction and touching sensitivity" by Chicago Classical Review, soprano Katherine Weber is garnering attention for her steely timbre and heartbreaking portrayals of lyric heroines. Engagements for 2022-2023 include recording Kat in Typing… by Apollonio Maiello, joining a read through of a new Dutch one act opera by Ernst Spyckerelle about the life of Alma Mahler, and touring a recital program with duo partner, Anna Betka.
In the 2019-2020 season, Ms. Weber debuted with MIOpera as Nedda in Pagliacci and returned to New Philharmonic as Rosalinde in Die Fledermaus and as Valencienne in The Merry Widow. The 2018-2019 season for Ms. Weber included her debut with Chicago Opera Theater in the title role of Iolanta, garnering critical acclaim for a performance "bursting forth with conviction" (Chicagoland Music Theatre). She also debuted with the Boulder Symphony and DuPage Opera as Violetta in La Traviata, and appeared on tour with Opera for the Young as the title character in Rusalka.
Additional past credits include Violetta in La Traviata with the Aspen Festival and Central City Opera where she completed residencies as a fellow and apprentice artist, respectively. She also enjoyed concert appearances with New Philharmonic and Northwest Indiana Symphony as the soprano soloist in Beethoven's Symphony No. 9.
Ms. Weber is a two-time District Winner of the Metropolitan Opera National Council Auditions after being a five-time recipient of encouragement awards. She was also awarded both the Award of Excellence and Lew Cady Memorial Award while an Apprentice Artist at Central City Opera. Ms. Weber is a graduate of Indiana University.
Zueignung, Nichts, Morgen, Cäcilie by Richard Strauss
Sbohem a satecek (Waving Farewell) by Vitezslava Kaprálová
On This Island by Benjamin Britten